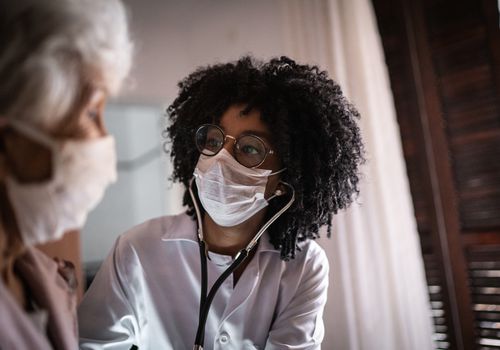 Our team strives to continuously go above and beyond to elevate the experience of personal care. Our passion for excellence is reflected in our office staff and caregivers, the outcomes we produce, and the excellent level of care we provide. We treat clients as people, not patients, because we understand that not everyone who need assistance wants to feel like a patient.
Our team provides individualized care and interacts with each client as if they were our only client. We enforce and encourage continuity of care by increasing communication between all case managers, families, and caregivers for all of our clients. We provide individualized care plans to cater to their every need. Our staff is held to the highest level of professional standards but are also treated like family. We believe that when employees feel fulfilled and cared for, they provide the amazing service that has become the building block for our reputation. Our people and our processes are driven by a genuine desire to hold – not only our company but an entire industry – to a higher standard of care and excellence.
The highest level of integrity is woven into all that we do. Our staff is comprised of only the most caring and compassionate caregivers who undergo rigorous in-house training and attend annual in-services to ensure that they have knowledge and experience with the latest industry innovations. Those in our care will love the way we care for them.
What Is a Personal Service Care? A personal service care provides non medical home care assistance. Some of the services include attendant care, respite, 24 hour live in, homemaker and companion care.
INTEGRITY -The internal drive to always do what's right, morally and ethically- with honesty and respect.
EMPOWERMENT THROUGH EDUCATION – We empower our clients and their family through education, so they are an active participant in their healthcare and can act as self-advocates.
COMMITMENT TO EXCELLENCE – We are committed to exceeding expectations in the care we provide. We pride ourselves with executing our business.
COMMUNICATION – We are  driven by a team-based approach to care and encourages communication and collaboration between clients and their care team, doctors, case managers, and our office staff.